Power with Purpose Women's Summit
Hosted by Upper Perkiomen Business and Professional Women
Date:

April 21, 2020
Time: 7:30am - 3:30pm
Location: Bear Creek Mountain Resort
101 Doe Mountain Ln.
Macungie, PA 18062
Keynote Speaker
Most of her last 10 years have been spent working with people of all ages, from all walks of life, instilling confidence and building deeper connections and awareness. Her Master's Degree is in Sports and Performance Psychology and some of Jen's clients have included professional athletes and big Division 1 programs across the country.
Jen was consulted by MTV's show "MADE" as a mental skills/fear coach for one of its subjects in the Fall of 2007. She has also been interviewed on six different occasions by Philadelphia's ABC affiliate, Channel 6 Action News and was selected by the Chester County Chamber of Business and Industry as the 2009 Female Business Leader of the Year.
Jen has been on the TEDx stage as a speaker three different times in 2013 and 2014. She runs a group coaching program called the Soul Tribe Evolution Project, has a radio show called The Possibility Project, and writes monthly columns for a variety of publications. She published her first book in 2012, called "These Five Words Are Mine."
Jen was named "Best of 2015, 2016 and 2017: The #1 Motivational Speaker in the Philadelphia, PA & Washington, DC Regions"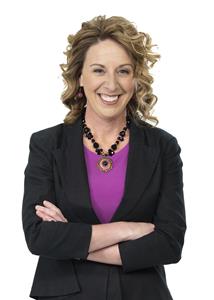 Keynote Speaker
With over 21 years of Curves operational experience and expertise, Holloway leads all decisions for Curves across marketing, sales, and operations for North America. In her 21 years with Curves, she has been responsible for many departments, holding roles including but not limited to multi-unit independent Franchise Owner, Mentor, Area Director, Director of Operations & Business Support, Senior Director, and Vice President. Most notably,Ms. Holloway was the Country Manager for Australia and New Zealand, living abroad in efforts to learn more about the global aspects of the business.
"This young woman began her time with Curves 21 years ago. She was a Curves owner who excelled," said Gary Heavin, Chairman of the Board for Curves NA & Oceania, Inc. "I can truly say that she has earned the right to be the President and [the Franchisees] are in very good hands."
"As a Curves Strong Woman, I am honored to receive the title and responsibilities of President of Curves NA & Oceania, Inc. Everything I have done over the last 21 years has led to this. I do not take this responsibility lightly and it has taken years of Curves experience, hard work, dedication, passion for the Curves brand, and the right team," said Krishea. "As a woman, I understand the needs of our demographic. As a Curves' woman and previous Franchisee, I understand the needs of the business for a winning combination."