Power with Purpose Women's Summit
Hosted by Upper Perkiomen Business and Professional Women
Date:

TBA
Time: 7:30am - 3:30pm
Location: Bear Creek Mountain Resort
101 Doe Mountain Ln.
Macungie, PA 18062
Event Schedule
7:30am - 8:45am - Event Registration
9:00am - 10:00am - Keynote Speaker: Jennifer Croneberger
10:00am - 10:30am - Break / Book Signings / Meet the Vendors/Head Shots
10:30am - 11:30am - Breakout Session 1
What Hue are You? The Color Code -

Theresa Schwartzer and Meghann Ryan

Social Security: It's the Choice of a Lifetime - Julie Knight



11:30am - 12:00pm - Break / Book signings / Vendors/Head Shots
12:00pm - 1:30pm - Lunch / Keynote Speaker: Krishea Holloway
1:30pm - 2:00pm - Break / Book signings / Vendors / Head Shots
2:00pm - 3:00pm: Breakout Session 2
How Big is Your "But"? - Shift your Mindset to Live Your Life

with Purpose - Odette Peek




The Only Limitations you Have are the Ones You Set for Yourself: Turning Passion and Vision into Reality"

-

Dr. Susan Mattes Bostian
3:00pm - 3:30pm - Vendor Wrap Up
3:00pm - 5:00pm - Happy Hour
Please note: If you are registering multiple BPW members you must register them separately.
Ticket Cost:
BPW Members: $110 ( Must contact Jennifer @ jennifervaningen@gmail.com for coupon code)
Public: $135
Cost includes Continental Breakfast and Hot Buffet Lunch
Most of her last 10 years have been spent working with people of all ages, from all walks of life, instilling confidence and building deeper connections and awareness. Her Master's Degree is in Sports and Performance Psychology and some of Jen's clients have included professional athletes and big Division 1 programs across the country.
Jen was consulted by MTV's show "MADE" as a mental skills/fear coach for one of its subjects in the Fall of 2007. She has also been interviewed on six different occasions by Philadelphia's ABC affiliate, Channel 6 Action News and was selected by the Chester County Chamber of Business and Industry as the 2009 Female Business Leader of the Year.
Jen has been on the TEDx stage as a speaker three different times in 2013 and 2014. She runs a group coaching program called the Soul Tribe Evolution Project, has a radio show called The Possibility Project, and writes monthly columns for a variety of publications. She published her first book in 2012, called "These Five Words Are Mine."
Jen was named "Best of 2015, 2016 and 2017: The #1 Motivational Speaker in the Philadelphia, PA & Washington, DC Regions"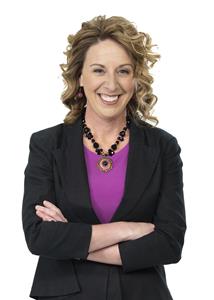 Keynote Speaker
With over 21 years of Curves operational experience and expertise, Holloway leads all decisions for Curves across marketing, sales, and operations for North America. In her 21 years with Curves, she has been responsible for many departments, holding roles including but not limited to multi-unit independent Franchise Owner, Mentor, Area Director, Director of Operations & Business Support, Senior Director, and Vice President. Most notably,Ms. Holloway was the Country Manager for Australia and New Zealand, living abroad in efforts to learn more about the global aspects of the business.
"This young woman began her time with Curves 21 years ago. She was a Curves owner who excelled," said Gary Heavin, Chairman of the Board for Curves NA & Oceania, Inc. "I can truly say that she has earned the right to be the President and [the Franchisees] are in very good hands."
"As a Curves Strong Woman, I am honored to receive the title and responsibilities of President of Curves NA & Oceania, Inc. Everything I have done over the last 21 years has led to this. I do not take this responsibility lightly and it has taken years of Curves experience, hard work, dedication, passion for the Curves brand, and the right team," said Krishea. "As a woman, I understand the needs of our demographic. As a Curves' woman and previous Franchisee, I understand the needs of the business for a winning combination."

Breakout Session Speakers
Odette Peek
After building a seven-figure business, Odette Peek suffered a personal crisis that risked it all. By getting on stage and sharing her story, she regained her momentum and created massive success. She shares this expertise to help entrepreneurs become speakers and build high-impact, lucrative businesses. Odette has spoken on hundreds of stages, including TEDx, as well as been a guest on popular podcasts including Entrepreneur on Fire and television shows like NBC's Real Talk.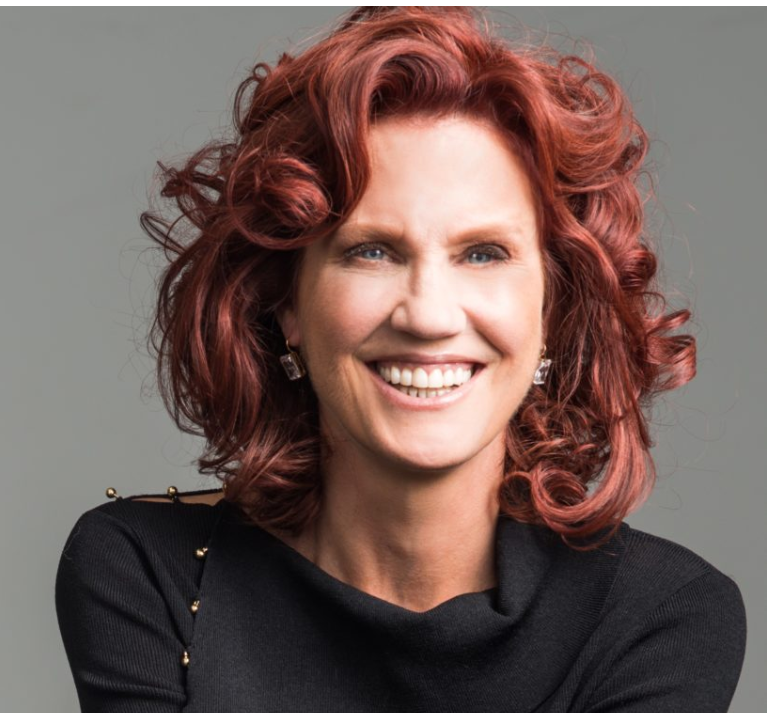 Theresa Schwartzer
M. Theresa Schwartzer, SPHR-SCP, is the Chief Human Resources Officer for Univest
Financial Corporation headquartered in Souderton, PA. In this capacity, Theresa
oversees the recruiting, compensation, training, organizational development, employee
relations and benefit functions for more than 850 employees. Previously, she was the
Director of Human Resources for Cabrini University in Radnor, PA, and began her
Human Resources career with Mellon Bank in its Northeastern Region. She is currently
a Board Member for the Pennsylvania Bankers Member Services Corporation, and past
Chair of the Bankers Health Care Consortium Board; Past Board President for the North
Penn United Way, and a Board member and Personnel Committee member for
Generations of Indian Valley. Theresa lives in Perkasie, PA, with her Boxer, Brodie. In
her spare time, she enjoys travelling and telling HR stories that amuse her family and
friends.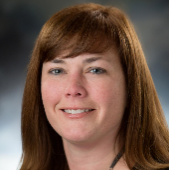 Meghann Ryan
Meghann Ryan is the Corporate Trainer for Univest Financial Corporation and a trained
Media Psychologist. Meghann is the instructional designer and facilitator for a variety of
Univest University's programs, including 5 corporate certificate programs and The
Women's Leadership Program. Aside from Univest University, Meghann is also earning
her PhD in Psychology. Meghann's research has been presented at various
conferences nationally and internationally. Her upcoming work will be featured by the
American Popular Culture Association, the Association for Psychological Science, and
the American Psychological Association. Meghann currently serves on the board of the
Mid-Atlantic Popular and American Culture Association and volunteers with local
charities in the Greater Philadelphia and Lehigh Valley regions. Prior to joining Univest,
Meghann was a Professor in English and Communication departments at schools within
the PA State System of Higher Education. Meghann lives in Telford, PA. When she's
not writing her PhD dissertation, she enjoys traveling and attending to sporting events.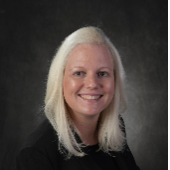 Dr. Susan Mattes Bostian
Dr. Susan Mattes Bostian holds national and international certifications in health, nutrition, physical training, biometric scanning/assessments, and therapies for wellness in addition to multiple degrees in education. She runs and manages her own health practice in PA (Dr. Susan's pH Integrative Health and Wellness) and trains others in the field. Th founder of two non-profits, Think Pink Nights, and The Every Ribbon Counts Foundation, Dr. Susan has created flagship events in the Lehigh Valley from Pink in the Rink with the Lehigh Valley Phantoms and the Bling Your Bra Charity Auction. With 23 years in the non-profit sector, she has worked diligently to break boundaries, create positive collaborative relationships from corporations to local businesses and entrepreneurs, and network to create a positive difference in the lives of others, regardless of the roadblocks.
As a mother of four and military wife, Dr. Susan thrives on the support of her family, and spends time as the music director of her church, works with RunDisney and their support of non profits, and helps fund last wishes to those who may not have the chance to see a brighter tomorrow.
Her favorite hobbies are running and helping others.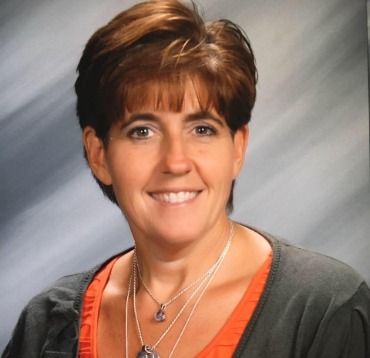 Julie Knight
A Lehigh Valley native and CERTIFIED FINANCIAL PLANNER™ practitioner, Julie focuses on family wealth planning that has multi-generational impact. Julie uses a comprehensive wealth management process to protect, grow and transfer assets. She designs financial plans, prides herself on providing excellent client service and on creating tax-efficient strategies.
Julie obtained her Certification in Long-Term Care® and the Certified Divorce Financial Analyst® designation. Her investment and advisory registrations include Series 7 and 66 as well as the PA Life, Accident and Health Insurance licenses. Her MBA in strategy and economics is from the Melbourne Business School in Australia and her BBA is from the University of North Florida.
Julie is Board Member of the Estate Planning Council of the Lehigh Valley and a member of Lehigh Valley Aging in Place. She is a passionate fundraiser for the YWCA Allentown and will emcee for the Annual Perfect Fit Luncheon a third time in 2020.
+1 610-674-6981 or julieknight@janney.com
Janney Montgomery Scott LLC, 1390 Ridgeview Drive, Suite 101 | Allentown PA 18104
https://advisor.janney.com/julieknight/