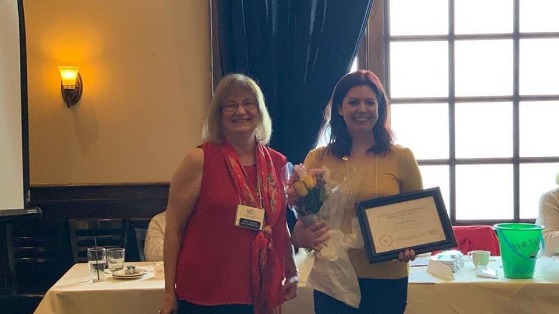 Individual Development Program
IDP was started in the 1960's. It provides women with public speaking and presentations skills along with leadership workplace and life skills. It is a 15 module program that takes approximately 17 hours of training. Once completed graduates of the program may compete giving a 5 minute prepared speech at the BPW/PA convention.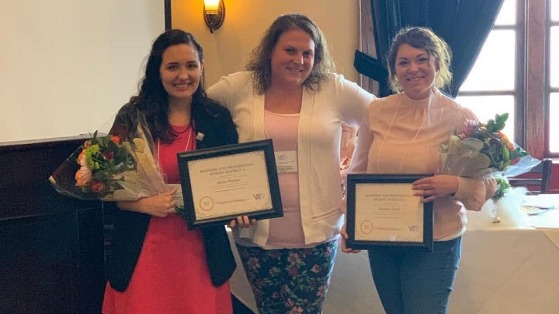 The BPW Young Careerist Program began in 1964 by BPW National President, Virginia Allan. In 1965 the first Young Career woman was selected from 11 candidates from across Pennsylvania to represent Pennsylvania at the BPW Conference in Washington, DC.
As a YC Candidate, you benefit from the friendships that are formed, personal growth that takes place and the opportunity for networking. Participation in the BPW/PA Young Careerist Program allows you to reach your fullest potential and can empower you to unlock your future! The program celebrates the accomplishments of individuals in the beginning stages of their career paths.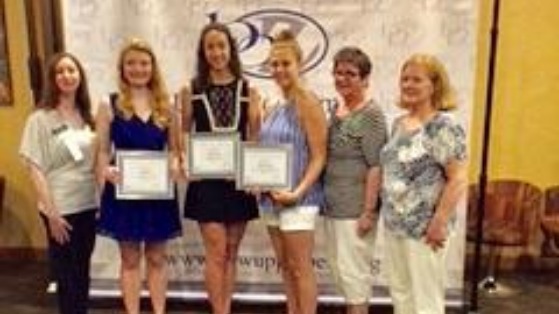 Each month a high school girl from the Upper Perkiomen schools is chosen as "Girl of the Month" for their academic achievements, their volunteer activities to the community, their extra-curricular activities such as sports, clubs, etc

Liberty Dusza has been a member of BPW since 2017. She joined BPW to network with other women in the Upper Perkiomen Valley. Liberty serves as the Upper Perkiomen BPW treasurer and District 11 Young Careerist Chair.

There is a long list of reasons why she loves BPW. Supporting the community, encouraging and empowering women, meeting new friends throughout the state, and how much fun we have, to name a few. Liberty feels she is truly blessed to be part of such an incredible group of women and cherish the friendships she has gained.Liberty owns Restful Sole Reflexology. She is a certified reflexologist that travels to your home or work to perform foot reflexology sessions. She has been certified for 5 years. She absolutely loves what she does. She always says there's no better feeling in the world than helping someone feel their best.

Liberty and her husband Jeremy have been married for 10 years and have two children, Carter and Reagan. Jeremy's daughter, Katelyn joins us part time. They have a dog, Cooper, a cat, Henry Catvill, and 3 guinea pigs, Sally, Savannah and Travis.They keep busy with robotics and cello for Carter and general teenager things with Katelyn.

As a family they love to curl up and watch superhero movies. When she is not with her family, she looks forward to spending time with my best friend Tara, cousin LeeAnn and BPW partner, Rebecca.

Her favorite quote is: "Wonder Woman is not a fictional character. Wonder Woman is a mindset."
Thank you Liberty for everything you do for organization and community.

The Upper Perkiomen Senior Center (The Center) was established in 1972 to fill the needs of seniors expressed by the local medical community, Upper Perkiomen Valley Community Council (UPVCC) and the Upper Perk Ministerium.
The Center first operated out of the Unami Friends Meeting House in Pennsburg and was officially incorporated as a non-profit in June of 1976. In 1980, it moved to its current location, formerly a church, at 517 Jefferson Street in East Greenville. The Center added the Meals on Wheels program in 1990.
The Open Line was established in March of 1975 by the Upper Perkiomen Valley Community Council with the support of the Upper Perk Ministerium, various civic organizations and the community with the mission to provide information, emergency services and transportation to local residents in need.
The Open Line was officially incorporated as a non-profit organization in April of 1976 and moved to its current location at 452 Penn Street in Pennsburg in 1986.
In July 2013, the Upper Perkiomen Senior Center was linked with The Open Line to create The Open Link.
The Open Link remains committed to building a stronger UPV community by delivering on programs that help all our neighbors to flourish. Not only have we continued all the programs from both organizations, we are building on this strength creating new synergies.We leverage our small staff with >300 volunteers to deliver programs in four areas:
Community Services (financial and employment counseling and assistance, domestic violence court accompaniment, medically necessary transport, holiday programs)
Food and Nutrition (Meals on Wheels, community food pantry, community lunches)
Adult Education (GED preparation, health and wellness, lifelong learning)
The Center (activities and programs for adults that promote socialization, volunteerism, leadership, and healthy lifestyles)
They extend their impact through collaborations across business, faith, government, non-profit and school communities. Currently they are developing programs including family literacy, improved food distribution and nutrition, and improved social services for seniors.
Domestic Violence Support ServicesThe Open Link provides victims of domestic violence with free and confidential support services. Our services include counseling, safety planning, legal advocacy, court accompaniment, and referrals to other agencies and community resources as necessary.Domestic violence support services are provided by counselors who have completed the Pennsylvania Coalition against Domestic Violence (PCADV) training and serve as volunteers for the Women's Center of Montgomery County.


Domestic Violence CounselingThe Open Link provides domestic violence counseling to adult men and women who are or were in an abusive relationship with an intimate partner. Our specially trained counselors offer help to:
Identify warning signs and assess risk factors.
Focus on developing and implementing a safety plan.
Connect the victim with appropriate resources.