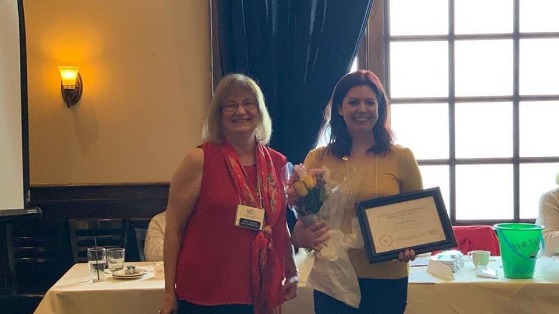 Individual Development Program
IDP was started in the 1960's. It provides women with public speaking and presentations skills along with leadership workplace and life skills. It is a 15 module program that takes approximately 17 hours of training. Once completed graduates of the program may compete giving a 5 minute prepared speech at the BPW/PA convention.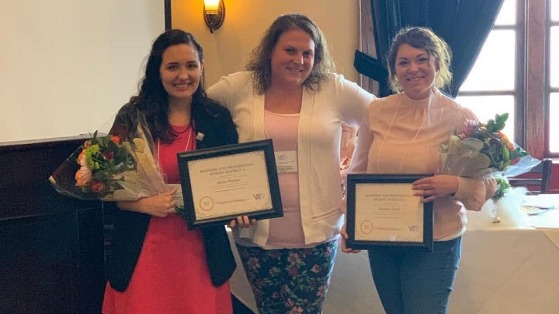 The BPW Young Careerist Program began in 1964 by BPW National President, Virginia Allan. In 1965 the first Young Career woman was selected from 11 candidates from across Pennsylvania to represent Pennsylvania at the BPW Conference in Washington, DC.
As a YC Candidate, you benefit from the friendships that are formed, personal growth that takes place and the opportunity for networking. Participation in the BPW/PA Young Careerist Program allows you to reach your fullest potential and can empower you to unlock your future! The program celebrates the accomplishments of individuals in the beginning stages of their career paths.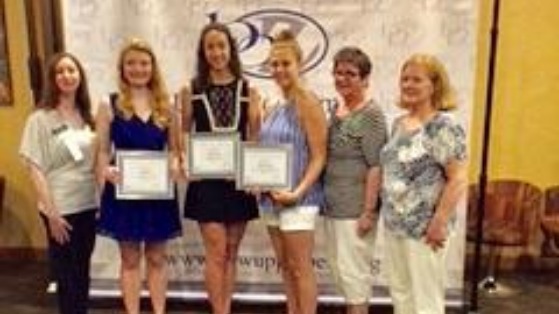 Each month a high school girl from the Upper Perkiomen schools is chosen as "Girl of the Month" for their academic achievements, their volunteer activities to the community, their extra-curricular activities such as sports, clubs, etc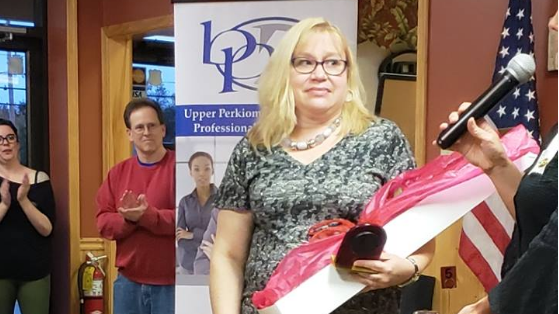 Alice Hager is being honored with the 2018 Upper Perkiomen Business and Professional Women's Woman of the Year Award. Alice has shown her dedication to Upper Perk BPW since joining BPW in 2015. Alice has jumped right in to assist in the club's activities. Alice joined the Expo Committee and took over the Social Media tasks promoting our exhibitors, raffle donors, and the expo itself, doing a stellar job. In her second year as a member, Alice became the Restaurant Liaison and has handled it with the utmost respect to our members, guests and restaurants. Alice has also served on the Audit Committee for two years. At the end of last year, Alice volunteered to step right up and take the Treasurer position mid-year. Alice has proved she is always willing to take on tasks, acts immediately and always goes above and beyond. She always makes time in her busy schedule to receive training and is open to suggestion and guidance.
Furthermore, Alice Hager is a more than a member of Upper Perk BPW; she is a dedicated woman to her family and the community. Alice has been married to her husband Gary for 29 years and they have two sons Josh and Nick. She is the chartered organization representative for Cub Scout pack 170 at St Paul's church. She has been a Sunday school teacher at St Paul's church for approximately twenty years.
Alice Hager She spent the past 2 years working full time and going to Muhlenberg to get her Bachelor's Degree in Business Administration with a concentration in the Healthcare field. And she did it with Distinction and will be attending her graduation Ceremony is 10/13 Concentration was on the Healthcare field
Alice Hager shows unwavering dedication to the Upper Perk BPW organization and the community she serves. She is a smiling face and a tender heart for those in need and is a fantastic leader. On behalf of the entire Upper Perkiomen Business and Professional Women's Club we are humbled by Alice and proud to award her the 2018 Woman of the Year Award.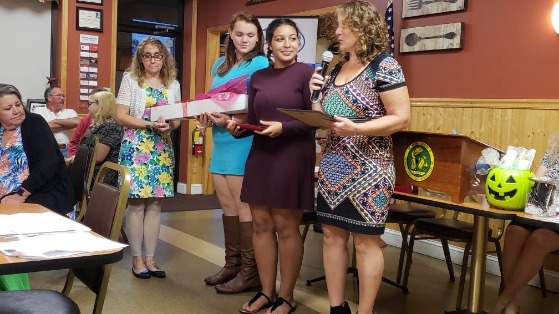 The Upper Perkiomen Business and Professional Women's Club is proud to award Curves of East Greenville with the 2018 Employer of the Year Award. Curves is now owned by Michelle Mory who started as member March 2003. Michelle was promoted throughout her tenure as an employee. She went from circuit coach, to manager from 2006 to September of 2009. Michelle's passion for fitness, self-improvement, strength training and most importantly supporting and promoting the health and wellness of women lead her to become the owner of Curves from September 2009 to present day. She has been a mentor for Curves International since November of 2012. Michelle is able to pursue her love for showing other women that they have the power within themselves that they can accomplish anything.
Michelle never saw herself as a boss, however she now has 3 employees who she empowers, encourages and ingrains the culture of Curves in them which allows them to shine and do what they love. Working out has helped Michelle with the inner strength needed to become her best self and now that is passed on to her employees and her members. Michelle believes knowledge is power and she always shares what she learns with my staff and members. She pushes her staff to step out of their comfort zones and do the things they thought they couldn't do, and they are always surprised with what they can achieve. Michelle does whatever it takes to provide her staff them with the resources needed to succeed . Her motto is "Do not believe in the words NEVER or CAN'T" To Michelle and Curves, exercising, particular strength training like we do at Curves, gives your mind and body the confidence to TRY and be okay with less than success - there is no failure.
Curves has changed women's fitness by delivering studio fitness without the premium price. Curves East Greenville was voted the #1 gym facility in the upper Perkiomen Valley 2018 by Nexzest magazine. Curves has been changing lives in the Valley For Years and deserve to be recognized.

On behalf of the entire UPBPW's club we are proud to award Curves the Employer of the Year Award.